Attending graduations is one of my favorite things. Celebrating the graduate's accomplishments and seeing the former student go off into the great wide open is a thrill. Like many others, I get goosebumps when the band begins to play the traditional graduation march, "Pomp and Circumstance."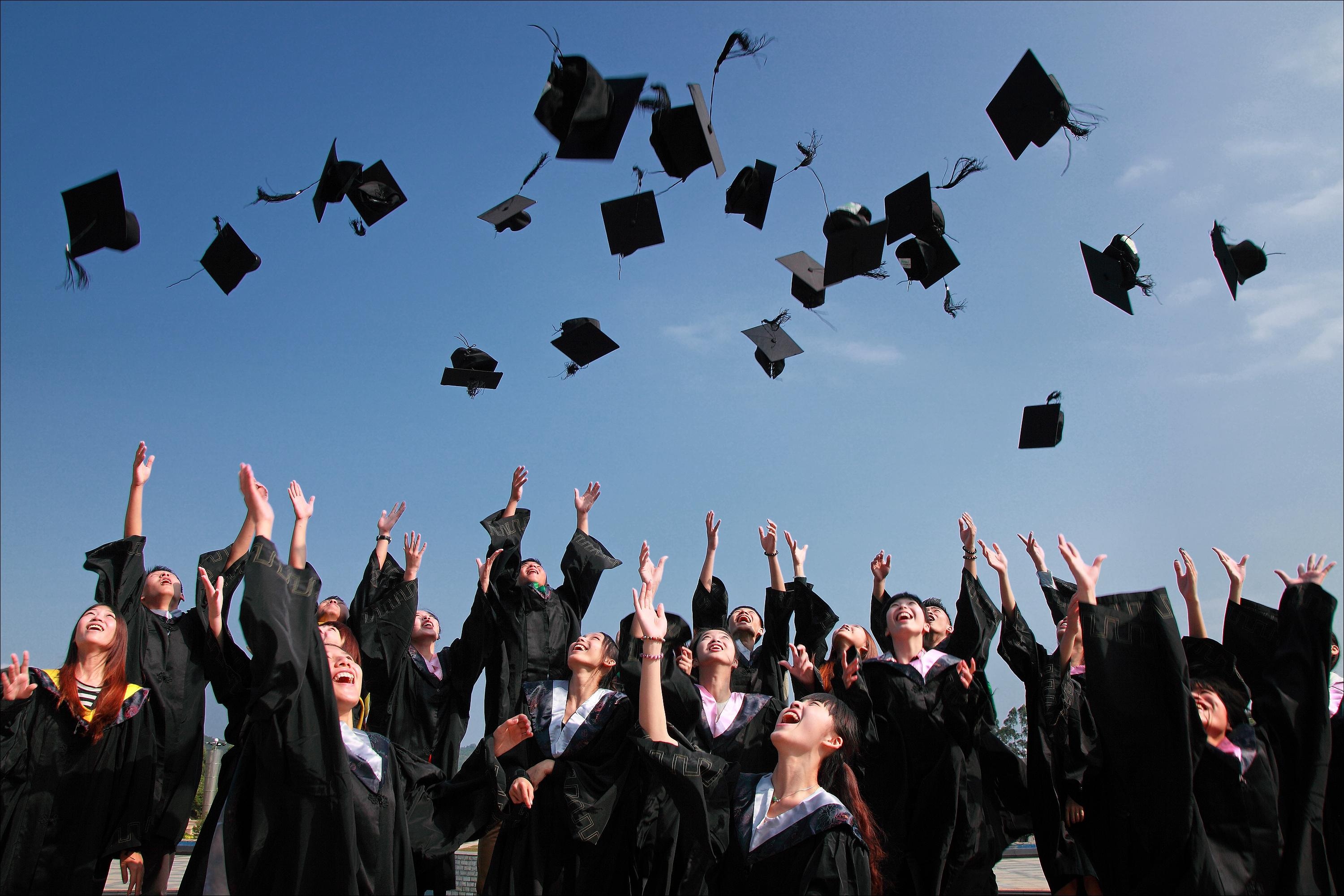 I did not realize until recently that "Pomp and Circumstance" was not written as a graduation march; rather, it was composed in 1901 by Sir Edward Elgar for the coronation of King Edward VII. I also learned that the words pomp and circumstance have their origin in Shakespeare's famous play, Othello, which is believed to have been written in 1603. The song transitioned into a graduation march in 1905, where it was played at Yale University when Professor of Music Samuel Sanford invited his friend, Sir Elgar, to attend commencement and receive an honorary doctorate of music.
In honor of 2017 graduates everywhere, I thought I would share some of my favorite John F. Kennedy quotes. The 100th anniversary of JFK's birth, March 29, 1917, is being celebrated across the country, and I find meaning and inspiration in the words of the youngest president ever to be elected to office. Some quotes and messages stand the test of time, and I find these are as timely today as they were when they were delivered in the 1960's. I hope the wisdom of these quotes will resonate with you as you reflect on your own education and success, or a graduate you may know who begins a new chapter in their life.
| | |
| --- | --- |
| • | "Man is still the most extraordinary computer of all." |
| • | "The human mind is our fundamental resource." |
| • | "Leadership and learning are indispensable to each other." |
| • | "Efforts and courage are not enough without purpose and direction." |
| • | "Once you say you're going to settle for second, that's what happens to you in life." |
| • | "A child miseducated is a child lost." |
Though my graduation was long ago, I never pass up the chance to continue my education. JFK's quotes remind me to never stop being open to trying new things and expanding my horizons. If you are in need of continuing education in ICD-10 to meet your CEU requirements, check out Livanta Learning's website for Livanta ICD-10 online coding courses! And for more inspiration from
John F. Kennedy
, check out his top 10 best quotes. Follow Livanta Learning on
Facebook
,
Twitter
, and
LinkedIn
too!
Livanta's Coding Tip of the Week
In the guideline for hypertension with heart disease, category I50, heart failure, is included in the list of heart conditions that are classified as hypertensive heart disease, but it is not included in the Alphabetic Index nor the Tabular List. Should a patient with both congestive heart failure and hypertension be coded as hypertensive heart disease with heart failure when the provider's documentation has not explicitly linked the two conditions? The classification presumes a causal relationship between hypertension and heart involvement unless the provider documents that the conditions are unrelated. Although heart failure is not in the list of heart conditions in the inclusion note, there is a note instructing to "Use additional code to identify type of heart failure" in the Tabular List. The code range under I11, Hypertensive heart failure, is not intended to be an all-inclusive list.